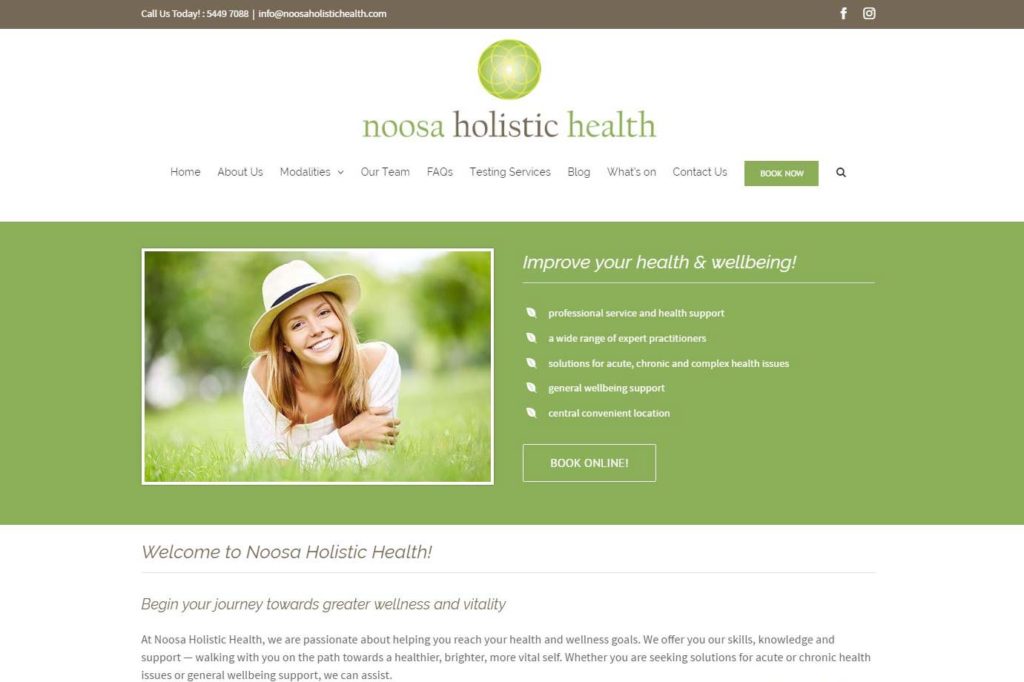 Welcome to Noosa Holistic Health's new website.
We'd like to thank Geoff Powell from photografica creative for the great job on the site and the excellent photography. It is a lot more challenging designing a new website than it might look from the outside, and we think he's done an awesome job.
Also thanks to our very own Brooke, who collated all the information from the practitioners and worked with Geoff on the site.
It's great to have a solid, modern platform for our business, and we have many plans to develop the site and our online presence as we go.
So have a look around, make a comment and share our site on your social media. And hopefully, we will see you in the clinic soon!
Byron.